Community-driven marine citizen science and conservation projects. 
There are three priority projects at this time:
The

"Marine Conservation Assessment"

is now closed! If you have a PDF version of this survey that you would like to submit, please send directly to GlobalShark@gmail.com (asap). 
A HEALTHIER OCEAN STARTS WITH YOU.
There are many ways to get involved! Submitting a summary of what you think about marine conservation in your area to the "Conservation Assessment survey", ongoing monitoring of your dive sites, or donating to the cause to help protect Fiji's sharks. Below is a list of projects we're working on right now.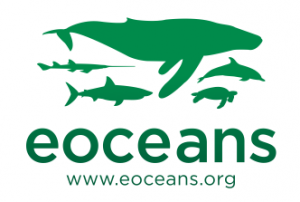 Global Marine Conservation Survey - Now closed for comment!
Marine conservation strategies exist — every country does it differently. Our new survey aims to learn how these strategies work, using sharks as an indictor. Join hundreds of divers, fishers, boaters and other explorers sharing their experiences with eOceans ­— because every perspective matters.  
In just 10 minutes, summarize all your observations from one country to help us better understand current management strategies in the area, and help us identify existing threats that may need to be mitigated.
Then, help spread the word and encourage others to participate – follow us on Twitter (eOceans_org), Facebook (eOceans) and share the 'call to action'. Or, get involved more actively and help us get the survey to other experts (e.g., dive instructors in dive shops). The work of our field volunteers has been very helpful and we've managed to get the data needed for some countries in just a matter of days! The more perspectives we have, the clearer the picture for best ways forward in marine conservation.
Ongoing Survey! Since 2007
Ongoing survey - every time you go to sea, join hundreds of others and fill out your checklist of sharks, rays, turtles, whales, jellyfish, garbage and seals.
Quick Facts from our ongoing & past work